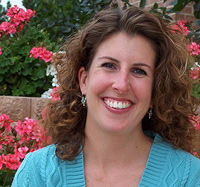 Return to Professional Development Resource Directory
Kristen Clegg
Math Consultant, Independent
Presenter Biography
Kristen Clegg is a national mathematics consultant and holds a master's degree in Curriculum Development from DePaul University and National Board Certification in mathematics.
Prior to becoming a full time consultant, Kristen taught middle and high school mathematics in Schaumburg, Illinois. Her consulting experience began in 1999 as a national trainer of exploratory math software and evolved into consulting independently and with numerous educational companies in an effort to help educators learn how to engage students in powerful learning experiences.
Kristen's work also includes classroom coaching and modeling, facilitating lesson studies, and customizing curriculum to align with the Illinois Learning Standards. She has presented numerous times for the Illinois Council of Teachers of Mathematics, Metropolitan Mathematics Club, National Council of Teachers of Mathematics and at other educational conferences and workshops.
Additional Qualifications
ROE/ISC Contact
Diane Betts
dbetts@ncisc.org
Region 05 North Cook ISC 1
Services Provided
Topics
Grades
Miles Willing to Travel from ROE/ISC