The purpose of the Connecting Conference is to provide professional development for professional developers.
The conference is a semi-private event for Regional Offices of Education, Intermediate Service Centers, and Professional Development Consortia. The conference is sponsored by the Illinois Association of Regional Superintendents of Schools.
The August 30th Connecting Conference will provide IARSS members the opportunity to learn about how to analyze your office's use of Social Media and to investigate and address trends that can help your campaign become more effective. The IARSS Communication Committee will lead discussion in the afternoon to put theory into action.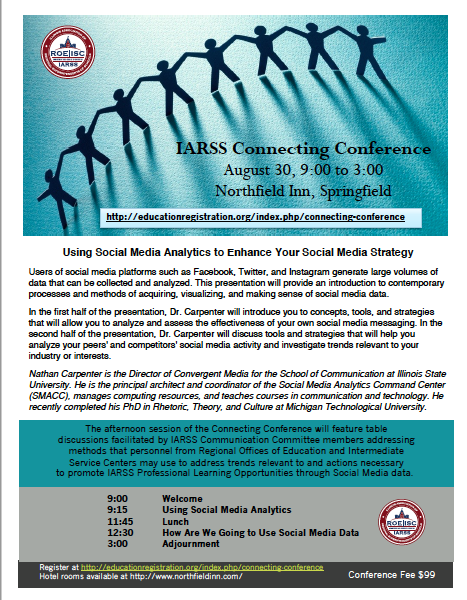 Register at http://educationregistration.org/index.php/connecting-conference