The purpose of the Connecting Conference is to provide professional development for professional developers.
The conference is a semi-private event for Regional Offices of Education, Intermediate Service Centers, and Professional Development Consortia. The conference is sponsored by the Illinois Association of Regional Superintendents of Schools.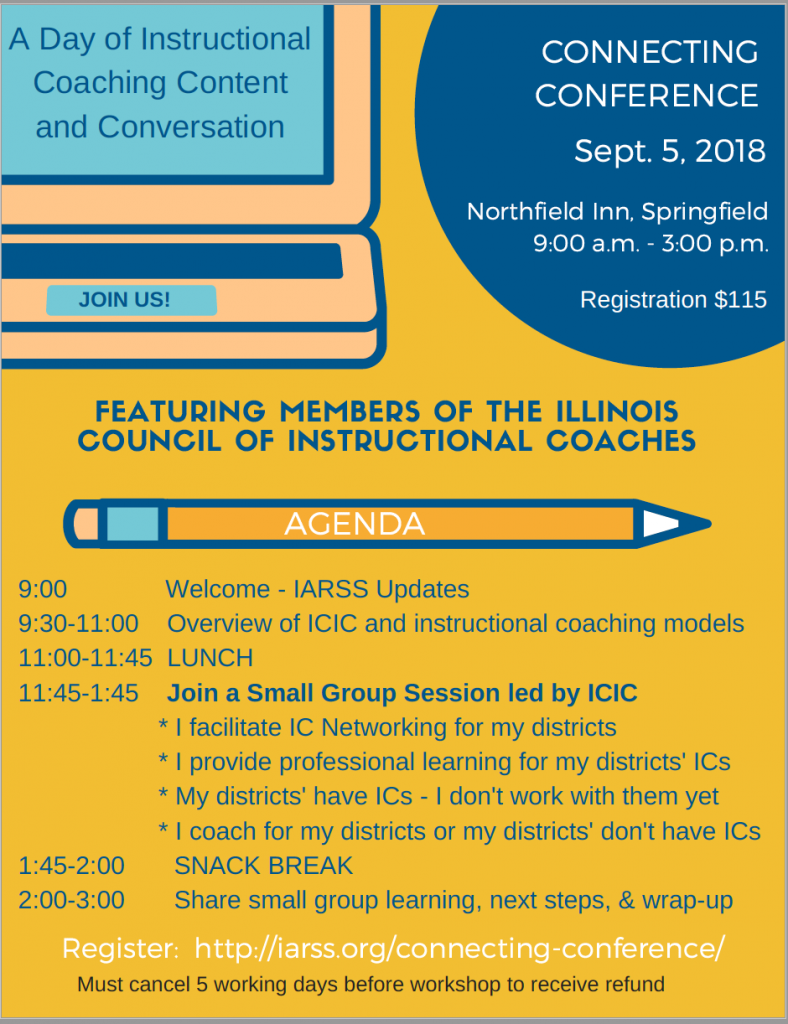 *       *       *       *
Visit the "webinar" tab to view "Connecting Beyond the Conference" offerings. Touch here for flier.